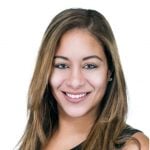 Yajaira Morell
Senior Realtor
A little bit about me...
Born in the U.S. Virgin Islands and raised as a Miami native, Yajaira Morell is very knowledgeable of the South Miami culture and lifestyle. She has more than 10 years of real estate experience. Her profound understanding of excellent client services stems from her colorful and decorated sales background. Yajaira understands the need for distinctive real estate representation. As a professional in her field, her main priority is to provide excellence and top business negotiations. "It's a great feeling to live and work in an area with so many real estate opportunities. I enjoy taking care of my clients from beginning to end. There is no place like home and the ability to provide for you and your future through appreciating real estate investments is priceless. I am a people person and Love to help others realize the American dream."
Besides being a licensed Real Estate agent, she is also an experienced insurance 220 agent, therefore having many years of experience with properties from all perspectives of the property industry. Whether dealing with home inspectors, loan officers, mortgage lenders, insurance agents or other real estate specialists on thousands of properties for her clients. Yajaira knew who was needed with her vast amount of contacts or what was needed to get the job done with accuracy, dedication and in a timely manner. As a BNI (Business Networking) group member, she learned that building lasting relationships is key in life and in business.
If you wish to work with an associate who knows and has those values both in her personal as well as her professional life, call at 786-226-5963. Speaks both in English and Spanish fluently. [email protected]